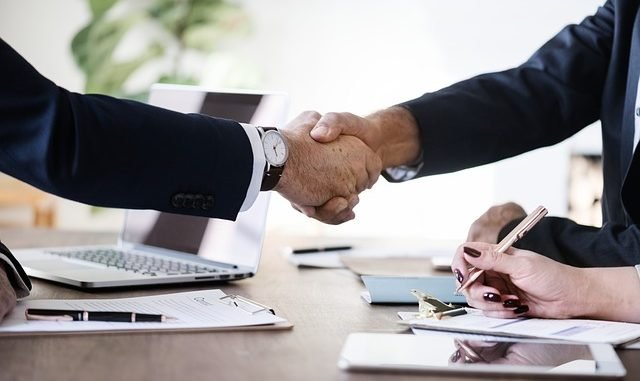 Dream Prayers Against Occult Boss At Workplace
Micah 7:3
That they may do evil with both hands earnestly, the prince asketh, and the judge asketh for a reward; and the great man, he uttereth his mischievous desire: so they wrap it up
Matthew 21:12-13
And Jesus went into the temple of God, and cast out all them that sold and bought in the temple, and overthrew the tables of the moneychangers, and the seats of them that sold doves, And said unto them, It is written, My house shall be called the house of prayer; but ye have made it a den of thieves.
Dream Interpretation About Occult Boss in details – Spiritual meaning
Dreaming about your boss can stand as a symbol of good working relationship. But if you discover your boss is an occult man or woman, that indicates a bad dream. So therefore it mean the emergence of a demon taking control of your life and career. Maybe you observe your boss is not a genuine born again Christian.
Perhaps you have a feeling that your boss hates you. Are you currently working with a wicked boss? If yes is your answer, then you need to pray for God to scatter all his or her witchcraft agenda against you or on other staffs. Similarly, If you dream that your boss removed your names from the list of those that will be promoted, that means that you are going to be restricted, delayed and obstructed; in this case, your service or efforts is likely not to be rewarded.
If you dream that you are always getting scared or threatened when you see him or her, it symbolizes a strongman being attached against you . Maybe you feel your manager is trying to make love with you in order to retain the job/position. This usually manifest due to emotions or  personal interest. Perhaps you are worried about the way your manager have been treating people/staffs lately and are concerned you are becoming a bully.
Numbers 23:23
Surely there is no enchantment against Jacob, neither is there any divination against Israel: according to this time it shall be said of Jacob and of Israel, What hath God wrought!
By the time you woke up from a dream where your boss or co-worker mentioning your names for evil, then it is telling you to add more power to your prayers. In addition,  a situation where you are surrounded by a crowd of people accusing you during your dream shows that you are operating under a set up, trap leveled by your colleague. Spiritually, it means you are going to experience shame, mockery, demotion. If the dreamer mistakenly did a mistake or commit an error, a dream about occult is something else. It shows your little mistake or errors is likely to work against you. Be vigilant and prayerful.
Or your dream that your occult manager died as a result of your prayers, that represent breakthrough on your side. In another way, it shows that the manager is likely to give up or transfer to another branch. If this is true manifestation, then congratulations to you sir/ma.
While dreaming of your manager killing or attacking you, it indicates an arrow of sickness is about to be fired against you. If you dream about it and you are yet to notice any negative signs, don't relax o. This is the time you need to plead the blood of Jesus oftentimes to protect you. Having a conflict with your manager or coworker can easily attracts witchcraft manipulations.
On the other hand, those people who constantly dream about bad boss can sometimes be classified as unsatisfy people, stubborn people, cruel people , any policy that their boss brought upon into the organisation that is not favourable to them, it is quickly seen as being unjust. This is true especially when your supervisor is coming out with another policy.
If you are constantly dreaming about a boss who is an occult man in waking life, it is a dream telling you to keep a distance from him or her. That is by terminating your job there. This becomes so tragic when his or her eyes is always against you, trying to look for ways to plot your downfall, scatter your plans. The appearance of your boss might mean you are unhappy with him or her.
Perhaps you have been attending several leader's meeting or possibly you always see your boss not always appreciating your great contribution into the organisation. That's so bad dear! Then it is safe to say that such a person does not even like you handling some important job assignments. However, your own circumstances at the time of the dream is also very important.
Your worries about that occult man or woman called your boss can be a great obstacle to your dreams.  More importantly, if you just dream about him or her without feeling of any bad thing, then it is good to say such a manger does not have anything against you. Or your dream involved your manager shot you, if such dream is frequent, you don't need anyone to interpret to you that this vision is bad.
Jeremiah 17:18 
Let them be confounded that persecute me, but let not me be confounded: let them be dismayed, but let not me be dismayed: bring upon them the day of evil, and destroy them with double destruction.
If you dream that your occult boss is so nice to you and while in your waking life is wicked, then you need to be very careful of such a person. The person is doing all he can to destroy you. However, if you are in the same department with him or her, it is more advisable not to be closed to such a person. Maybe you are worried that he might fire you. In this case, start praying to God to give you a more peaceful job or take time to pray for God to remove him from your department or organisation.
The symbolism of an occult boss in your dreams is a warning to you. This is coming as a warning or a message to stay away from his or her sights. Being your boss can disgrace you before your colleague especially if he or she doesn't want you to work under his or her supervision. I understand your frustration at the moment. Perhaps your boss is placing a serious  condition on you, either you have sex, romance him.
You may be thinking on the decision or statement of your boss asking you to dress like the world in your marketing role. This sign may force you to offend God and please your manager because you are so scared of losing your job. In your marketing role, perhaps he or she is sensing you are not dressing in vogue to persuade your clients, then that send signal to leave the job. I have seen lots of women that have succeeded through prayers. Prayer changes things. But if you later compromise to his or her authority, he or she is likely to love you. But very soon, you will ever regret your action and you become a smelling specie in the nostril of God. May God answer your prayers in Jesus name.
INSTRUCTION: Embark on 7 days fasting and prayers between 6am to 6pm. If you discover you 're always threatened, disturbed, or troubled by your boss, co-workers etc, you should call his or her names during prayers. This is important because the process works very well. Or you notice you have been served a termination letter otherwise known as "fired", rise up and take the following prayers aggressively.
Prayers against occult boss at workplace in the dream
Morning Section
The counsel of the wicked against my life in this organisation, shall not stand, die by fire, in Jesus name.
Any satanic gadget programmed to work against the work of my hands, scatter now, in Jesus name.
Every astral projection against me, I frustrate you, in the name of Jesus.
Every blood sucking boss assigned to kill my stars, I kill you by fire and thunder, in Jesus name.
I retrieve my glory from the possession of the strongman militating against me, in Jesus name.
Every covenant with witchcraft spirit that follows me to this work, be broken by the blood of Jesus.
Father, let every spirit of Balaam hired to curse me fall after the order of Balaam, in the name of Jesus.
Blood of Jesus, paralyze every occult man frustrating my work  in the day and my destiny in the night.
Every evil dedication and covenant between me and my boss, break and destroy them, in Jesus name.
I release the fire of the Holy Ghost to destroy every evil pot working against my efficiency, in Jesus name.
O God arise and destroy every witchcraft activity working against me and my job, in Jesus name.
I scatter all the negative influence of the strongman upon my career, business etc, in Jesus name.
What the enemies says I will not achieve, I willa chieve them to the glory of God, in Jesus name.
Every diabolical demon stealing good things from me, fall down and die, in the name of Jesus.
Every fetish material directed against my progress, turn against your owners, in the name of Jesus.
Afternoon Section
My God and my father, arrest and paralyze every evil tongue raised against me, in Jesus name.
Holy Ghost fire, locate and paralyze every stranger pulling me down, in Jesus name.
Every curse issued against me by my boss and co-worker receive fire, break and release me, in Jesus name.
Oh Lord, my father, arise let your plan and your word stand in my life, in the name of Jesus.
Every evil pronouncement blocking my open door, receive fire, be wiped away, in the name of Jesus.
Oh Lord my father, open my great doors and restore my glory to me, in the name of Jesus.
My father, re-write every wrong statement concerning my destiny and career, in the name of Jesus.
Any part of my life and gifts captured by bad leader, receive fire, come out alive, in Jesus name.
You strongman resisting my greatness, promotion, wealth, long life and fame in my life and family, Holy Ghost fire, blood of Jesus, break and wipe them away, in Jesus name.
You that evil personality standing on any evil altar against my job, receive fire fall down and die, in Jesus name.
I release the blood of Jesus Christ to crush to pieces every hand killing my glory from shining, in Jesus name.
Altars that are hindering my wealth and destiny, be exposed and scatter to pieces, in Jesus name.
Every evil opposition, raised to hinder my freedom and greatness, receive fire and scatter, in Jesus name.
Arrows of God Almighty locate the gathering of evil men working against my demotion in the name of Jesus.
Wasting powers, assigned to waste my joy, waste yourselves now in name of Jesus.
Night Section
Any occult manager hired to pollute my anointing, I cut you off from my life, in Jesus name.
Every strange woman programmed by my boss against my job, die in the name of Jesus.
Strongman in my workplace, I terminate your evil domination and bondage in my life, in the name of Jesus.
Angels of blessings, promotion, and breakthrough, locate me and move me forward by fire, in the name of Jesus.
Evil conspirator gathering against my destiny, be disbanded and overthrown by fire, in the name of Jesus.
Every wicked manager holding down my greatness, I release the blood of Jesus to silence you, in Jesus name.
Every curse of slow performance and backwardness operating in my life break and die, in Jesus name.
Blood of Jesus, expose and wipe away anything I did not know that is limiting me, in Jesus name.
Fire of the Holy Ghost arrest any evil man or woman setting me up in this organisation, in Jesus name.
Any power that want to discredit me in my line and place of business, fall into your pit, in the name of Jesus.
As many that have been hired to stand against me, begin to stand for me, in the name of Jesus.
Every congregation of opposition, vowed that I will not posses my position and possession, be roasted by fire, in the name of Jesus.
Let the Holy Ghost fire of progress fall upon me and accelerate my progress, in the name of Jesus.
I bind and cast out every fetish work of the occult against me, in Jesus name.
Thank you Jesus for answering my prayers.