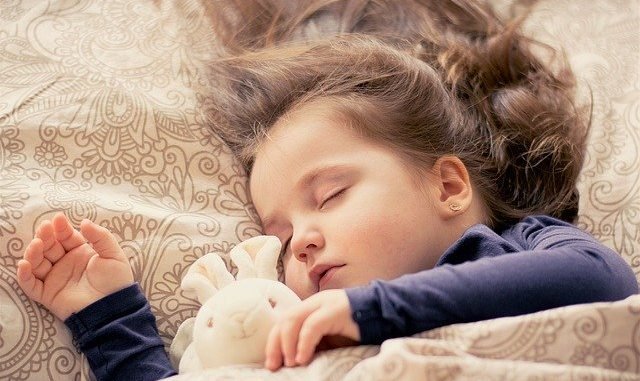 PRAYER FOR UNBORN BABY IN THE WOMB
1 Samuel 1:27,
"For this child I prayed; and the LORD hath given me my petition which I asked of him:"
Exodus 23:26,
"There shall nothing cast their young, nor be barren, in thy land: the number of thy days I will fulfil."
Jeremiah 1:5,
"Before I formed thee in the belly I knew thee; and before thou camest forth out of the womb I sanctified thee, and I ordained thee a prophet unto the nations."
Unborn babies are very sensitive during pregnancy. They easily get affected by what the woman often eats. One of the most exciting moments during pregnancy is when a woman feels her unborn baby is moving around. An healthy woman produces a healthy baby.
For example, when a pregnant woman ignorantly takes drugs not prescribed for her by doctor, there is a tendency that it will affect the development of the unborn child, baby. However, if you are having been experiencing series of miscarriages, it may be from the hands of your enemies.
The picture of conceiving and giving birth is usually the expectation of every expected mother. Prayer is wonderful but the kind of prayer that will ensure your safe delivery is not the one you do today, cry today and relax tomorrow.  In Psalm 34:4, the Bible says, "I sought the Lord, and he heard me, and delivered me from all my fears." The Bible declares children to be a blessing. Psalm 127:3 says, "Behold, children are a heritage from the Lord, the fruit of the womb is a reward."
Dream is a way of explaining what is likely to happen to us. For example, if you dream of bleeding, baby sucking your breast, or you often come across red colours, this is usually sign of pregnancy problems.  When such dream keep appearing to you,  it portend a bad signal. This allows the devil to manipulate your pregnancy and put you to shame. The power of prayers has been put together to destroy every work of darkness and uproot evil seed plantation in the body. The story of Hannah is a segment of praying-faith. Please pray very well and you shall deliver like Hebrew women, in Jesus name.
PRAYERS FOR UNBORN BABIES IN THE WOMB
By divine instruction: Lay your right hand on your womb and make the following powerful declaration prayers.
Lord Jesus, deep your hands into my womb and put my unborn baby in a good condition. My Father, I want to be a happy mother and your expectation  concerning this womb shall be successful. Many of my friends, relatives. are blessed with children in their homes, Father, perform a unique blessing for me and my husband, in Jesus name. Let your power keep my unborn baby safe and prevent his or her destiny from being exposed to the devil. Miscarriage is not my portion and the curse of birth by operation will not be my lot.
No matter what the devil is planning against my conception, my baby will not disappear from my womb, in Jesus name. The Bible says, fruitfulness, multiplication and replenishment belongs to me, so I claim them in Jesus name. The season of 9th months is a big season of celebration, joy, and testimony for every expected mother. According to the word of God, it shall be a fulfilling moment for me and my unborn baby in Jesus name.
It is God's expectation for me to deliver  my unborn baby at the ninth month, by the spoken word of our Lord Jesus, it shall come to pass. Holy Ghost fire surround my pregnancy with your potent blood and my child with your garment of protection. The battles between the glory of my unborn baby and the devil from the first month of my conception until now shall return to us in victory.
Father, there are wickedness everywhere, especially from the enemies of my marriage. But today, I subdue their powers and set their devices into the lake of fire. No evil man or woman can arrest shadow, I declare that the head, hands, and legs of my unborn baby shall not  be arrested and exchanged in the spirit realm.
On my due date, my baby shall come out with cries. I disagree with the enemy's verdict that my pregnancy will end in sorrow. Mary, the mother of Jesus did not gave birth to Jesus by operation or by miscarriage, the Bible says she put to bed in Bethlehem. This means that this pregnancy will support the arrival of my unborn baby, in Jesus name. O Lord, fight for me and disgrace all those that don't want me to bear children in my husband's house. The Bible says, you shall perfect all that concerns me. My Father, help me not to deliver a wayward or deformed baby.
PRAYERS FOR UNBORN BABIES
1). Oh Lord, in the beginning, your declaration to mankind was to be fruitful, to multiply, and replenish the earth,I stand by your word this day and I declare my fruitfulness in Jesus name.
2). Our covenant fathers, Abraham, Isaac , and Jacob all had there children, therefore i declare that I shall have mine in Jesus name.
3). Oh Lord! I declare today that i shall be fruitful and multiply in Jesus name.
4). Gen. 15:5, Oh God that visited sarah with Isaac and hannah with Samuel, father visit me today in Jesus name.
5).Oh Lord, under the new covenant, Jesus paid the prize for my fruitfulness, therefore I receive my Children today in Jesus name.
6). I believe that what man see as impossible is possible for God in my life. I shall be pregnant and deliver my own baby this year in Jesus name.
7). Oh Lord, I command every fertility related sickness in the body or blood of my wife, whether fibroid, pelvic inflammation disease'(PID), ovarian cyst, fallopian tube blockage, any other chronic STDs or STIs whatever your names are I command you to disappear from my wife's body in Jesus name.
8).Oh Lord, remove whatever is the root cause of my barrenness today. Make me a mother this month in Jesus name.
9). My Father and My God, remember me even as you remembered Rachel and opened her womb, remember me today, listen to me today and open my womb today in Jesus name.
10). Oh Lord, bless me today with the blessing of the breasts and of the womb in Jesus name.
11). I prophesy that there shall be no other miscarriage in my life again in Jesus name.
12). Oh Lord, open my eyes to the Solution of my fruitfulness in Jesus name Amen
13). Oh Lord, by your mighty hand, i change my name from mother of barrenness to mother of many children in Jesus name.
14). Oh Lord, i declare to my womb today, " Womb, Hear The Word Of The Lord, Be Opened and carry my Children in" in Jesus name.
15). Father, grant me my on miracle children testimony in Jesus name
16). Oh Lord, heal my husband from any fertility related sickness in Jesus name.
17). Oh Lord, all my grief arising from barrenness has been nailed to the cross from today. It is now my turn to carry my babies in Jesus name.
18). All reproach of barrenness in my life shall come to an end this month in Jesus name.
19). I declare that all those that are mocking me today , shall soon come and celebrate with me in Jesus name.
20). Oh Lord, do not judge me by the measure of my faith over my prayers. Let the rain of mercy fall on me today and open my womb in Jesus name.
21). Oh Lord, cause my womb become fertile in Jesus name.
22). Oh Lord, settle me in my marriage, make me a joyful mother of my biological children in Jesus name.
23). Oh Lord, your word proclaim that you don't shut the womb! Anything that has shut my womb, I declare it open Now!!! In the name of Jesus Christ
24). Oh Lord, save me from shame, give me my own children today in Jesus name.
25). I set myself free from every demonic spirit husband or spirit wife fighting against my Child bearing in Jesus name