PRAYERS AGAINST FALSE ACCUSATIONS
False accusations against an innocent person is a serious sin before God and a serious offence before humanity.  The Bible says (Psalm 35:20), "For they do not speak peace, but against those who are quiet in the land they devise words of deceit" A false accusation is to deliberately damage a person's reputation and integrity.
False accusations is not a proof that a person actually a committed a crime or an act. Many people are locked up in jail because they were falsely accused. So many destinies are in the prison for a crime they did not know nothing about. There are cases in court because of a person who accused him or her.
There are big different between allegation and accusation. Allegation is often used to describe claims that cannot be proved by any evidence.
PRAYERS WHEN YOU ARE FALSELY ACCUSED
Exodus 23:1, Thou shalt not raise a false report: put not thine hand with the wicked to be an unrighteous witness.
Leviticus 19:16 , Thou shalt not go up and down as a talebearer among thy people: neither shalt thou stand against the blood of thy neighbour; I am the Lord.
Psalm 41:5-9, Mine enemies speak evil of me, When shall he die, and his name perish? And if he come to see me, he speaketh vanity: his heart gathereth iniquity to itself; when he goeth abroad, he telleth it. All that hate me whisper together against me: against me do they devise my hurt. An evil disease, say they, cleaveth fast unto him: and now that he lieth he shall rise up no more. Yea, mine own familiar friend, in whom I trusted, which did eat of my bread, hath lifted up his heel against me.
Matthew 5:11, Blessed are ye, when men shall revile you, and persecute you, and shall say all manner of evil against you falsely, for my sake.
What is an Accusation?
An accusation is a charge or claim that someone has done something illegal or wrong.  When we are accusing someone, it means that we are forcefully asserting something onto someone or something, but this accusation can be true or false.
For example:
The police are investigating serious accusations of bribery.
He was accused of sexually abusing his children.
PRAYERS AGAINST FALSE ACCUSATIONS
Father, I thank you because I know that all my prayers today shall be answered in Jesus name.
I claim my victory over every false accusations in my life, in Jesus' name.
I bind and paralyse the strong and influential false accuser sent to disgrace me, in the name of Jesus.
Let all the affairs of my life be too hot for any evil power to manipulate, in the name of Jesus.
O Lord, grant me and those working for my freedom supernatural wisdom to subdue all my opposition in the name of Jesus.
O Lord, let it be impossible for my adversary to subdue the truth concerning the issues of my life in Jesus name.
O Lord, let me find favour in the sight of those who are responsible for my freedom on this matter in the name of Jesus
I declare that every evil sponsor of my false accusers shall go broke from the root in the name of Jesus.
You satanic agents, I command you to clear out of from the path to my victory on this matter, in the name of Jesus.
Father let all those who accuse me wrongly become victims of there evil accusations in the name of Jesus.
Father, by your mighty hand, set me free from every bondage if false accusers me, in the name of Jesus.
Let every hidden enemy in my life, secretly leaking out sensitive information about me be exposed, disgraced and destroyed in the name of Jesus.
What is an Allegation?
Allegation is a statement saying that someone has done something wrong or illegal without any proof
A cultist man saw an innocent person walking on a street. So when he stop him and began to engage him in talks. But all of a sudden, the cultist man shot his leg thinking that he was the man that fled their cult group without their notice. Because the man has a resemblance of the person.
Out of jealousy and envy, many people lied against the innocent in order to arrest, demote and disgrace them before people. In the working environment, this is not a new thing. There are gang up conspiracy meted out on a person who is doing well and performing a greater task at work.
People accuse others falsely when they discover somebody else promotion is near. They jealously accuse others because of the favour which the person is enjoying.
When you are surrounded by enemies of progress, they will make sure they look for your troubles. The truth is, those who make false accusations against a person are under God's judgement  (Psalm 5:6).
It is written in Mathew 5:11, "Blessed are you when people insult you, persecute you and falsely say all kinds of evil against you because of me." This is very encouraging and inspiring from our Lord Jesus Christ. In Proverbs 3:30,  "Do not contend with a man for no reason, when he has done you no harm."
Have you ever been in the midst of gossipers? How was the experience like? That person or group of people may have gang up against you in order to harrass you and bring you down.
They are doing so because they cannot withstand the glory of God around you. Joseph, Moses, David, Jeremiah, Nehemiah, and our Lord Jesus Christ all suffered from false accusations.
It's a thing of bitterness to observe this ugly trend in most churches today. Members will accuse their pastors for one offence or the other and pastor will preach against or accuse some of their member's lifestyle.
For example, if a person has broken the rule, disobeyed or even done wrong things, such a person should be confronted. This confrontation should be done in a mature manner.
If the person fails to admit his or her fault, then the accusation should be presented to the appropriate department or head.
If at that point, the person fails to admit, the organisation or a person should make move by removing the person from his or her present position since he or she a rebellion heart and is unwilling to say the truth.
5  Prayers Against False Accusations
Every power reporting me to the police because of jealousy, Father, disgrace by fire, in the name of Jesus.
Any satanic lies organised against me at the edge of my blessings, be destroyed by fire and thunder, in the name of Jesus.
Have mercy on me, my God, have mercy on me, for in you I take refuge. I will take refuge in the shadow of your wings until the disaster has passed. Psalm 57:1
I come against any plans of the wicked to put me in jail, prison, in the name of Jesus.
Father Lord, show me the way out and defend your interest in my life, in Jesus name.
However, if you are an innocent person in this case, no matter what others say about you , it will never work against you, but a stepping stone to your progress.
In the journey of life, some of these accusations falsely levelled against you will come. Some people will intentionally accuse you falsely   to see what you can do to overcome it.
If Judas Iscariot could boldly and falsely accuse our Lord Jesus Christ in His early stage of ministry, how much devil will try to accuse us too.
How to clear your name from false accusations
I clear my names from every wrong accusations, in the name of Jesus.
Angels of God, protect me from sudden destruction and shame, in the name of Jesus.
Any manipulative powers assigned to push me away from my benefits, be destroyed, in Jesus name.
O Lord, let the truth vindicate me from this accusation, in the name of Jesus.
Father, surround my names from bad reputations and evil labels, in the name of Jesus.
O Lord, I bring this man or woman unto you, reveal the whole truth to him/her, in the name of Jesus.
Any wicked power that is manipulative him or her against my life, die by fire, in Jesus name.
O Lord, disgrace and frustrate the plans of those who want to see my downfall, in Jesus name.
Blood of Jesus, saturate the mind of this person…..(mention names), in Jesus name.
I command every negative evil accusation leveled against me to expire, in Jesus name.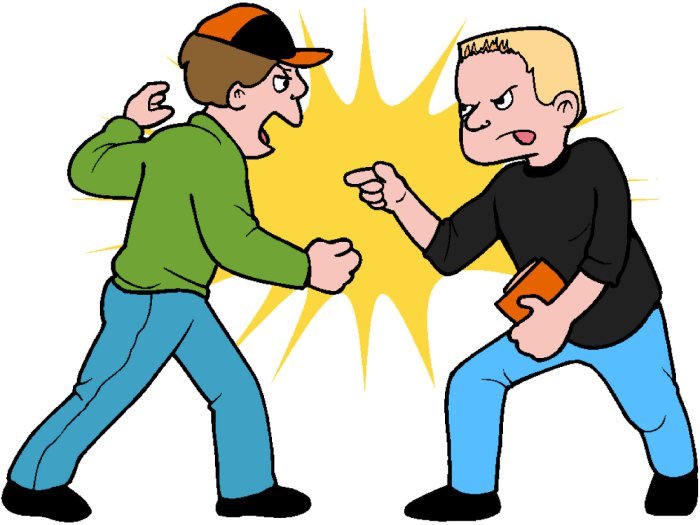 EXAMPLES OF PEOPLE THAT ENCOUNTER FALSE ALLEGATIONS IN THE BIBLE
Moses led the Israelites on a 40-year journey in the wilderness in search of the Promised Land. He was accused to trying to lead them to their death, but he humbled himself, sought God, and in the end, he reached his goal.
David, although wrongfully accused of trying to dethrone King Saul, becomes the king of Israel himself. Although he would later suffer hardships and loss as a result of the seeds of sin he had sewn, he was once again restored to his God before he died.
And then there is Job. He had lost everything: his wife, his children, his home, his health and his livelihood. He remained faithful and obedient to God, despite his grief and despite the accusations that came his way. His reward? God restored what was taken.
Romans 8:28 says, "And we know that all things work together for good to them that love God, to them who are the called according to his purpose." If you find yourself in a place where you are wrongly accused or misunderstood, get encouragement and pray for God to wipe away the shame and disappoint your mockers.
If you have been wrongly accused by a person or group, God will expose the truth to them and justify you in this matter. Let Him fight this battle to the finish and let Him show them that you are serving the living God.
PRAYERS POINTS TO OVERCOME FALSE ACCUSATIONS
Oh God I thank you for making your presence known in my life, in the name of Jesus.
Father, fight against those that are fighting against me, in the name of Jesus.
Father, let any false allegations assigned against my life, go back to sender now, in Jesus name.
O God, let those that are pressing my head in my place of work, be disgraced and disappointed, in the name of Jesus.
Mercy of the living God, vindicate me from this false accusations, in the name of Jesus.
Gang up by the wicked against my position, scatter unto desolation, in the name of Jesus.
No matter how far they have gone with this case, O God arise and let their efforts work against them, in the name of Jesus.
Father, dismiss the charges against me in court today, in the name of Jesus.
Father, let this case be cancelled and erased from the mind of the person in charge, in the name of Jesus.
Dear Lord, help me throughout the trying period, in the name of Jesus.
Father, the accusations proved that I am innocence. Disappoint all my enemies, in the name of Jesus.
O God, Please protect me and send your Holy Spirit to speak to my lawyers, in the name of Jesus
Father, let your will be done concerning this case, in the name of Jesus.
Father, I did not deserve this injustice meted against me. Intervene O Lord, in the name of Jesus.
Father, let the judge be merciful to me, in the name of Jesus.
Oh Lord, arise and defend me from those who spit terrible lies against me in Jesus name.
Let every plan of the enemy to disgrace me be totally nullified, in the name of Jesus.
Father let all those who accuse me wrongly become victims of there evil accusations in the name of Jesus.
Recommended Prayers