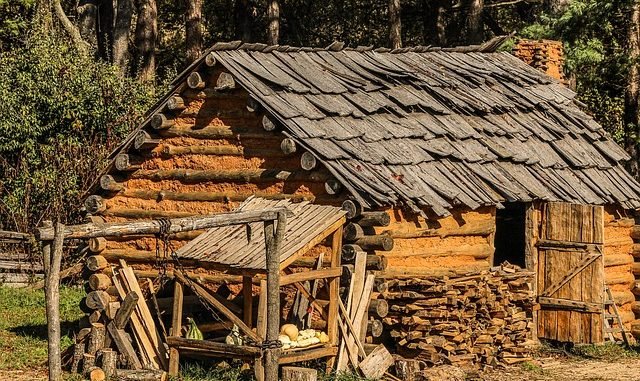 PRAYERS TO DESTROY VILLAGE ATTACKS
Matthew 10:35, "And a man's foes shall be they of his own household."
Deuteronomy 32:39-42, "See now that I, even I, am he, and there is no god with me: I kill, and I make alive; I wound, and I heal: neither is there any that can deliver out of my hand. For I lift up my hand to heaven, and say, I live for ever. If I whet my glittering sword, and mine hand take hold on judgment; I will render vengeance to mine enemies, and will reward them that hate me. I will make mine arrows drunk with blood, and my sword shall devour flesh; and that with the blood of the slain and of the captives, from the beginning of revenges upon the enemy."
There is nobody that doesn't have a root to the village. By definition, a village is a small community, group or houses in a rural area. Village comprises of families. In most part of the world, village are known as settlement of people from family lineage and a central base of witchcraft operation. Some villages are good, while others are demonic.
If you come from a Godly family, there would be high level of peace and love. Because a Godly village indicates a blessed family. But if you come from a family that are enshrined with witchcraft manipulation with a broad day practice of voodoos and sacrifice, then you are suffering from a bad foundation. A bad foundation is one of the dangerous attack. A bad foundation is divided into household, ancestral, blood sucking demons, marine powers.
The Bible says, if the foundation be destroyed, what can the righteous do? No matter how bad are the people in your village, you cannot separate yourself totally from your lineage. Because your family share part of your glory. It doesn't matter whether you are a pastor, rich or poor. In this case, you confront the witchcraft powers with the arrow of the Holy Ghost fire.
For example, When God wants to perform deep deliverance in a family, He doesn't look at your present home, He start it from the root (village). Because He knows that is where you belong from the onset. Basically, it is important you address your prayer warfare to your village. What's the point of buying drugs when you know that your health issues urgently demands you to see a doctor.
A person who lives in abroad can be tormented day and night by household powers. If you are a person that fails to do a village rite, when you know that is the only way that can be bring total freedom  and restoration to your family generation, then it means you don't want your family progress.
Have you ever asked yourself why do a group of people called some pastors, prayer warriors to their village? It is not because they want to show themselves, rather it is because of family liberation.
Family liberation is synonymous to deliverance (Obad 1:17). For example, if you noticed that your mother is a witch, and you confirmed it to be so, then you have to call some pastors to cast and bind out that wicked spirit in her through the name of Jesus.
I have seen a man who traveled to the village from abroad but finds it difficult to travel back. That means such a person has been attacked. Some, it is paralysis and sickness. In some families today, they are seriously battling with the yoke of late marriage, death and covenant with poverty and loss. Any person that tries to succeed would be cut short by the evil powers of the father's house.
When somebody is afflicted by wicked powers, his glory would be destroyed and his enemies will hinder the person's dream and goals in life. The village powers are responsible for the challenges of many people. These powers can subject a man to lots of suffering  and backwardness.
A person operating with the attack from the village may be working so hard but he makes very little progress. Sometimes it follows a person's spirit from one place to another to cause stumbling blocks. It always bring a setback, rejection, hatred, lack of helpers.
The spirit of the family lineage residing in the village can summon one of their children living in abroad or city, and projected them back to the village. This is one of the highest attacks.
The reason behind this summoning is to change your glory and padlock your destiny and blow strange things into your body while asleep in the night. So many people are poor not because of their educational background, or the types of person they marry, but because they come from a wicked family.
HOW DO YOU KNOW THAT YOU ARE ATTACKED BY VILLAGE POWERS
When you always dream about the village
When a person is pointing evil hands at you from the village
When you see a revelation that a familiar person in your family is a witch.
When you suffer what people in your lineage are suffering
When there is always constant disappointment at the edge of breakthrough
When you are always eating in the dream
When you find yourself going back to your former school or house
When strange things happens whenever good things manifes
When helpers change their minds at the promising date
When people just hate to associate with you
When people find it difficult to help you
When there are holes in your clothes
When you cannot finish what you have started
No long lasting relationship. Every relationship with lots of disappointnets
When committing a particular mistake for several times
When you see strange marks on your body
When you cannot concentrate on prayers and the word of God
When you are always afraid at midnight even when you are surrounded in a secured environment
When promotion stops before your turn
When marriage becomes misery
When you keep chasing men away with your attitude
When the powers are advertising your pride and arrognacy to people
When you always spend money without knowing how it went
When forces are always or occasionally oppressing you in the night
When your people cannot see your good works
When there are no progress despite your hardwork
When you are wrongly labelled as a witch of falsely accused as the case maybe
When your benefits are not always given to you when it is time
When they force you to marry the wrong man or woman
When you always afraid to speak out at a public gathering even when you have a beautiful and wonderful ideas
Recommended Notes
There is a strong spirit in the village. And if you are not strong as a Christian, they would delay your destiny for 15 years, then after 15 years, you begin to realize that you have lost many things in life. In fact village is the headquarters of many witches and wizards.
The wicked powers in many people's foundation can start from the father or in most cases the mother. That's why it is common to hear people saying "My mother is a witch." She does not want my progress. My pastor told me that she is the cause of my problems.
SYMPTOMS OF THE VILLAGE ATTACKS
Nightmares and bad dreams
Night oppression
Attack in every area of life
Chronic poverty
Backwardness and frustration
Affliction and failure at the edge of breakthrough
Unbelieveable loss
Sorrow
Bewitchment and manipulation
Unfinished problems
Anger and resentment at the edge of breakthrough
Emptiness and stagnation
Satanic bondage
Nothing good last in your hands
Death will be threatened them over and over again
To be free from village attack, you need to pray some prayers. Put on the whole armour of God and fight against the village witchcraft who harboured you from the day of your glory. The enemy will surrender when you take the right prayers. The following prayers are not just ordinary, they are from the mind of the Holy Spirit. God will start arresting and destroying powers attacking you from the village.
HOW TO PRAY WHEN UNDER VILLAGE ATTACKS
Give your life to Christ
Repent from your known sins
Ask for the fresh fire of the Holy Ghost with the evidence of speaking tongues
Break their power and their evil attachment over your life
Destroy all their monitoring devises
Destroy all their curses, incantation and enchantments
Take the sand of your village and speak fire into it
Destroy every village witchcraft working against you
Break the soul tie covenant with the people of the village
Scatter the headquarters of satanic nightmares and bad dreams in your village
Retrieve your glory from the village
Destroy their strongholds over your life
Set ablaze every property or gift from the demons
INSTRUCTION: Embark on 7 days fasting and prayers between 6am – 6pm. Joshua 24:15, Eph 6:12, 1 John 3:8,Philippians 2:5-11, Mark 16:15-18, Matthew 10:6-8, Isaiah 54:17, James 4:7
PRAYER POINTS
Dangerous wicked arrows from the village, back fire, in the name of Jesus.
Every problem that entered my life through village attacks, die by fire, in the name of Jesus.
Every evil tree planted in my village to disturb the garden of my life, be uprooted by fire, in Jesus name.
I overthrow every bewitchment programmed against my destiny, in the name of Jesus.
Every satanic cobweb attack programmed against my life from the village, be roasted by fire, in the name of Jesus.
Blood of Jesus, speak destruction into the works of the devil in my life, in the name of Jesus.
Anything used to represent me in the village coven, backfire, in the name of Jesus.
Forces of frustration and failure, tormenting my life, be destroyed by fire, in Jesus name.
Thou power of wicked mother, working against my marriage, be aborted by fire, in Jesus name.
Every inherited battle/attack from the sides of my father or mother, die, in Jesus name.
Bad spirit of my mother, jump out of my marital glory, in Jesus name.
Bad spirit of my father, jump out of my financial glory, in Jesus name.
Every evil word pronounced into my life by unknown person in the village, backfire, be destroyed by thunder, in Jesus name
Every foundation power that has swallowed my virtues, begin to vomit them by fire, in the name of Jesus.
Follow follow powers from the village, turn back and kill your senders, in Jesus name.
Every spirit of frustration chasing me from the village, turn back and die, in Jesus name
All those that the enemy has anointed to monitor my problems against my deliverance, die by fire, in Jesus name.
Anyone practicing witchcraft in the village because of me, I summon you to the village river and die, in Jesus name.
God called forth Abraham out of his Father's house (village) to a glorious place. O ye my destiny, come out from a bad location, in Jesus name.
Village herbalist, sitting on the case of my family progress, catch fire and die like thunder, in Jesus name.
Wicked elders in my father's house and mother's house saying NO way to my marriage, you are a liar, be frustrated over my case, in Jesus name.
Let the thunder and fire of the Holy Ghost, kill any power packing the sand of my village against the wheels of our progress, in Jesus name.
By the blood of Jesus correct the foundation of my parents, in Jesus name.
I refuse to be remote-controlled by any village powers, in the name of Jesus.
Every power caging my progress in the village, receive the thunder and lightening of God and burn, in Jesus name.
21 dangerous spirit from the village attacking my star, die by fire, in Jesus name
Thou power of God, deliver my destiny from village river, in Jesus name.
Any power waiting for my burial in the village, you shall die in my place, in Jesus name.
I destroy all the habitation of witchcraft in my village environment, in the name of Jesus.
My Father, give me the power to overcome all my stubborn enemies, in Jesus name.
Foundational powers, using my father or mother against my glory, I arrest you today by the blood of Jesus, and so therefore, die by fire.
Any power that want me to beg for money in the village, die with your plans, in Jesus name.
I will not suffer what my parents had suffered in their past, in Jesus name.
Satanic mockers from my village, rejoicing with the state of my condition, I turn your joy to sorrow, in Jesus name.
I tear all the evil garment of village witchcraft over my body, in Jesus name.
Any blood relation wishing me bad in life, I wish you bad too, in Jesus name.
Any power that want me to live the standard of the villagers, die by fire, in Jesus name
Wicked power waiting to attack my star in the village, let the earth open and swallow you up in victory, in Jesus name
Anything that has been done with my glory to slow down my life, be destroyed by the blood of Jesus.
Satanic powers, catch fire, in Jesus name
I reject every spirit of backwardness, in the name of Jesus.
I reject the plans of the enemy expecting me to settle down in the village, in Jesus name
Father, let your power expose all the village strongman attaching to my destiny-dreams, in Jesus.
The hair of my spiritual power that has been stolen in the dream, be restored back, in Jesus name
My inner man, receive the fire of the Holy Ghost, in Jesus name
Mark of the beast upon my forehead, clear away bu fire, in Jesus name
Any man or woman shedding blood against my progress, be destroyed by fire, in Jesus name.
Father, let every village power chasing my blessings, be parlaysed, in Jesus name.
I close the mouth of my grand father or mother broadcasting all my successes to people in the village, in Jesus name.
Let the blood of Jesus locate where my glory has been tied down, in Jesus name
Marine powers, monitoring my life from the village, die by fire, in Jesus name
Father, in the eyes of those expecting my downfall, announce me, in Jesus name
Every object of poison in my body, come out by fire, in Jesus name
Every anti prosperity covenant in my life, break, in Jesus name
Every curse from my mother or father affecting my life, break by the fire of the Holy Ghost
Fire of the living God, change the evil pattern in my village, in Jesus name
Wicked charms from the root of my village, backfire, in Jesus name
O God arise and contend with those that are contending with me, in Jesus name.
All those who are against my life, receive double disgrace, in Jesus name
I withdraw all my secret in the possession of evil powers, in Jesus name
Every village bird, owl, vulture crying against me, I set your body ablaze, in Jesus name
Every husband/wife from the waters, your time is up, die, in Jesus name
All my virtues hidden in the body of animals, come out and locate me, in Jesus name
Every pattern of late marriage in my family, be neutralized by the blood of Jesus
Every power that has carried out the exchange of my virtues and my destiny through fornication, I arrest you now, in Jesus name
Every power planning to frustrate me at the point of breakthrough, be frustrated, in Jesus name
I send the fire of the Holy Ghost to roast every witch and wizard gathered for my sake, in Jesus name.
Every power that wants me to work in vain, die in Jesus name
As from now on, My life shall be more better than this, in Jesus name
Family curses working on my head-glory, break by fire, in Jesus name.