HEALING PRAYERS AGAINST CORONAVIRUS (COVID-19)
Jeremiah 33:6 
Behold, I will bring it health and cure, and I will cure them, and will reveal unto them the abundance of peace and truth.
Exodus 15:26
And said, If thou wilt diligently hearken to the voice of the Lord thy God, and wilt do that which is right in his sight, and wilt give ear to his commandments, and keep all his statutes, I will put none of these diseases upon thee, which I have brought upon the Egyptians: for I am the Lord that healeth thee.
Luke 13:10-13 
And he was teaching in one of the synagogues on the sabbath. And, behold, there was a woman which had a spirit of infirmity eighteen years, and was bowed together, and could in no wise lift up herself. And when Jesus saw her, he called her to him, and said unto her, Woman, thou art loosed from thine infirmity. And he laid his hands on her: and immediately she was made straight, and glorified God.
CONFESSION
Isaiah 53:5 
But he was wounded for our transgressions, he was bruised for our iniquities: the chastisement of our peace was upon him; and with his stripes we are healed.
Jeremiah 17:14 
Heal me, O Lord, and I shall be healed; save me, and I shall be saved: for thou art my praise.
THE STAND OF CHRISTIANS TOWARDS CORONAVIRUS
There is an outbreak of coronavirus affecting nations. According to the Center for Disease Control, coronavirus disease also known as COVID-19, actually began in Wuhan, China as the result of an animal-to-person spread from a market. The virus has spread to many locations internationally. In the U.S for example., COVID-19 cases have been confirmed in New York, California, Oregon and Washington State. Deaths have been reported in both Washington State and California.
In some other countries including the US, the tragic news have forced leaders to declare a State of Emergency to order its citizens to stay indoor as the search for a permanent cure have been carried out by World Health Organisations.  A virus that started in a minor way has actually saturated the world within a space of time. This is a mystery, isn't it?  The foundation of protection of each country is rested upon her health workers.
The coronavirus that originated in Wuhan, China has killed several people and infected thousands of people. The virus has spread to 40 nations and more. These Includes: France, Us, UK, Malaysia, Belgium, Hong Kong, Spain, Italy, South Korea, Switzerland, Germany, Netherland, Austria, and other African countries that reported cases of the disease are Morocco, Tunisia, Egypt, Algeria, Senegal, Togo, Cameroon, Burkina Faso, the Democratic Republic of the Congo (DRC), South Africa, Nigeria, Ivory Coast, Gabon and Ghana. Most of the countries' totals are still in single figurese
The Bible says, if the foundation, be destroyed, what can the righteous do? The foundation of the world is destroyed, that's why Christians are in fear. The foundation is destroyed, that's why the devil has infested nations with infirmity. The foundation is destroyed, that's why nations are in state of confusion and anxiety. The foundation is destroyed, that's why devil is ruling the world. That's why we are going to take the 90 healing prayers against coronavirus today.
The good news, however, is that, God has given believers the power to protection and zeal to pray for the healing from any kinds of virus, fungi, bacteria that causes infirmities in the body.  One very disturbing trend in the world today is the rate at which people fall ill to Coronavirus and are affected by the deadly disease that God promised to keep from His children. In the above Scripture, the Lord promised that certain diseases will not find their way into our bodies. Similarly, Exodus 23:25 says, "And ye shall serve the LORD your God, and he shall bless thy bread, and thy water; and I will take sickness away from the midst of thee".
PRAYER AGAINST CORONAVIRUS – COVID – 19
As World Health Organisation has declared Coronavirus as pandemic, as Christians, this is a quite challenging moment for us, But the Bible says, we should not harbour any fear as He has given us a sound and stable mind. Prayer is one of the spiritual weapons that guarantees our healing. We are going to put on God's armour and pray against coronavirus attacking our lives, loved ones,  nation, community etc.
Every killer virus manipulating the state of my health, be crushed to death, in the name of Jesus.
Every strange virus in our land, be destroyed by fire, in the name of Jesus.
I declare no pestilence shall befall me and any of my family members, in the name of Jesus.
I cover me and my family under the protective blood of Jesus, in the name of Jesus.
Every storm in the world, become calm by fire, in the name of Jesus.
O God, arise and saturate our atmosphere with your powers, in the name of Jesus.
Let the spirit of fear around us be disappeared by fire, in the name of Jesus.
I declare that Covid 19 will never survive in my life or in my country, in the name of Jesus.
Any destructive virus hiding in the atmosphere to afflict my life, fall down and die, in the name of Jesus.
Thou arrow of coronavirus moving from one to person, I am not your candidate, burn to ashes, in the name of Jesus.
I rebuke every fear assigned to take away your place in my life, in Jesus name.
Every strong power behind this coronavirus, be brought down by the order of Elijah, in Jesus name.
Holy Spirit appear in the midst of this global health challenge and take absolute control of it, in Jesus name.
Whatever programmes coronavirus has cancelled, there shall be readjustment, in the name of Jesus.
O Lord arise and destroy any seed of infirmity in my life in Jesus name.
The church of God shall move on and the gate of hell shall not prevail against it, in Jesus name.
O Lord, bestown upon the power to decree a thing and it shall be established, in the name of Jesus.
Every polluted food, water and dirty environment that wants to open the doors to covid disease, I purge you now by the blood of Jesus.
O God arise and destroy that strongman that has infected the world with the killer virus, in the name of Jesus.
Every evil altar of my father's house waiting for me to contact an incurable disease, you shall wait in vain, I loose your authority over my life, in Jesus name.
I cover and soak my doorpost with the precious blood of Jesus against any witchcraft pestilence the flieth around.
By the mercy of God, I will not spend money for the treatment of coronavirus, in the name of Jesus.
O Lord let me find favour in the place of every opportunities in Jesus name.
I challenge the foundation of my life exposing me to strange sickness and disease, die, in Jesus name.
Father give me the grace of living a life without any trace of sickness, disease, virus, in the name of Jesus.
IS CORONAVIRUS ACTUALLY A CURSE OR A SIGN OF END TIME?
Matthew 24:7 – For nation shall rise against nation, and kingdom against kingdom: and there shall be famines, and pestilences, and earthquakes, in divers places.
Luke 21:11 – And great earthquakes shall be in divers places, and famines, and pestilences; and fearful sights and great signs shall there be from heaven.
The definition of a curse is to negatively issue evil words against someone, people, etc. The negative word is organised either to steal, kill and destroy a person. The source of a cursed life is sin, and the source of sin is the devil—not God. In most cases, God doesn't have to invoke the curse of coronavirus against his people, nations. This is because His will is clearly to bring light and salvation. In Ephesians 4:27 tells us to not allow devil to cause fear and tribulations in our lives. And committing sin is one way a Christian or nations can give place to the outbreak of pestilence.  God is not the author of this corona virus or anything related to sickness and disease, such as malaria, cancer, kidney problems and other health problems (John 10:10).
The end time is a sign indicating the world is about to end soon thereby giving rise to war, famine, terrible disease, earthquakes, persecution of true believers, death,  weeping, increased in crime etc. ( Revelation 6:4, 5 and 6, Luke 21:11). In the Bible, "the endtime" symbolizes the period leading up to the return of Jesus Christ and divine judgement upon humanity and nations. However, the outbreak of coronavirus is passing a warning message to people and nations that we are on the end time period. A period of sober reflection. A period of repentance and confession. According to a friend, he said, coronavirus is one of the 10 plagues of Egypt currently haunting the Earth (Exodus 7).
These plagues are punishments on Pharaoh and Egypt for not allowing God's people, Israel, to go free from their slavery. In this way, Pharaoh was demonstrating his power over the Israelites and says, "Who is the LORD, that I should obey his voice to let Israel go? I know not the LORD, neither will I let Israel go." (Exodus 5:2). Each of the plagues effected the Egyptians and the land in different ways. Some of the plagues effected the Israelites as well. All of the plagues are targeted at different Egyptian gods. Through the 10th and final plague, God pronounces judgment on all the gods of Egypt: "For I will pass through the land of Egypt this night, and will smite all the firstborn in the land of Egypt, both man and beast; and against all the gods of Egypt I will execute judgment: I am the LORD." (Exodus 12:12)
Since coronavirus is spreading from person to person , does this indicate as a sign of end time? Yes it is. If there is anything we can understand from the latest virus ravaging the world, perhaps it is the fact that God is angry with the sin of the world . God is patient but He will not wait forever (2 Pet 3:9). Today is the day of your salvation because no one has any guarantee that they will live beyond today (2 Cor 6:2).
My hope and prayer is that anyone who is unsaved and reading this might understand that we are indeed living in the last days. These are the end times and it will be the beginning of their eternity in hell if they don't come to saving faith today in Jesus Christ our Lord. God doesn't want you, your family, your friends, your co-workers, or anyone to perish (2 Peter 3:9). As  coronavirus is spreading and contaminating people, and as more people are tested positive to the virus, in the name of Jesus, it shall not come near you.
A coronavirus is a virus that is found in animals and, rarely, can be transmitted from animals to humans and then spread person to person. In addition to COVID-19, other human coronaviruses have included:
The MERS virus, or Middle East respiratory syndrome.
The SARS virus, or severe acute respiratory syndrome, which first occurred in the Guangdong province in southern China.
Can I Catch COVID-19 From Contact With An Object Rather Than A Person (Mayo)?
Yes, you can catch COVID-19 from an object if the surface of that object has live virus on it. How long the virus can live outside an organism is unknown. Expert estimates range from a few hours to up to nine days, depending on the type of surface, surrounding temperature and environment.
COVID-19 symptoms range from mild to severe. It takes 2-14 days after exposure for symptoms to develop. Symptoms may include:
fever
cough
shortness of breath
Breathing difficulties
Those with weakened immune systems may develop more serious symptoms, like pneumonia or bronchitis. You may never develop symptoms after being exposed to COVID-19. So far, most confirmed cases are in adults, but some children have been infected. There is no evidence that children are at greater risk for getting the virus.
What causes a coronavirus infection?
Humans first get a coronavirus from contact with animals. Then, it can spread from human to human. Health officials do not know what animal caused COVID-19.
The COVID-19 virus can be spread through contact with certain bodily fluids, such as droplets in a cough. It might also be caused by touching something an infected person has touched and then touching your hand to your mouth, nose, or eyes.
STEPS TO PROTECT OR PREVENT YOURSELF FROM CONTRACTING CORONA VIRUS
These are the way out:
Wash your hands often with soap and water for at least 20 seconds especially after you have been in a public place, or after blowing your nose, coughing, or sneezing. If soap and water are not readily available, use a hand sanitizer that contains at least 60% alcohol. Cover all surfaces of your hands and rub them together until they feel dry.
Avoid touching your eyes, nose, and mouth with unwashed hands.
Avoid close contact with people who are sick.
Put distance between yourself and other people if COVID-19 is spreading in your community. This is especially important for people who are at higher risk of getting very sick.
If you are sick: You should wear a facemask when you are around other people (e.g., sharing a room or vehicle) and before you enter a healthcare provider's office. If you are not able to wear a facemask (for example, because it causes trouble breathing), then you should do your best to cover your coughs and sneezes, and people who are caring for you should wear a facemask if they enter your room.
If you are NOT sick: You do not need to wear a facemask unless you are caring for someone who is sick (and they are not able to wear a facemask). Facemasks may be in short supply and they should be saved for caregivers.
Avoid having visitors to your home and traveling at this time.
Cover your mouth and nose with your arm when coughing and sneezing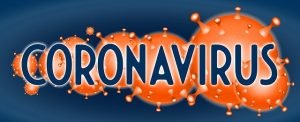 In this prayer section, I want you to pray very well against health problem in the world.  Please, understand that Satan only use the coronavirus to introduce fear, tribulation, death, destruction. The Bible says in John 10:10b, I am come that they might have life, and that they might have it more abundantly. He knows that he has lost the ground, power and wisdom to subject the world into unnecessary panic and worry.
To win a battle against any form of disease either virus, fungi, bacteria, you must practice consistent cleanliness of the body and environment at all cost. Being clean is a sign of spiritual purity or goodness.  If you are a person who loves to maintain good hygienic, then you don't need to fear as underlisted prayers will save and immune from any form of infirmities. Also, don't forget to wash your hands thoroughly  with hands sanitizer—cleanliness is next to godliness.
Instruction: Take the Holy Communion and decree that you are connected to God's covenant of healing through the Blood of Jesus Christ. Therefore, whatever could not stop the death and resurrection of Christ cannot stop the freedom. Whatever do not make Jesus fall it will not come near your dwelling. I want you to take your time to take the 90 healing prayers from coronavirus. I pray that, as you take the prayers, may the Lord save you from incurable disease, in Jesus name.
BIBLE VERSES ABOUT COVID 19 CORONAVIRUS
The Bible has a lot to say when it comes to healing. The word of God has continued to provide everlasting solution to human health problems. For example, when plagued with sickness, disease or covid 19 Coronavirus, as children of God, we can rely on healing scriptures to comfort our souls and heal our land towards recovery. Reading and meditating on Bible verses for health recovery is the permanent way of getting divine healing. Here are some bible verses about coronavirus.
2 Timothy 1:7


For God hath not given us the spirit of fear; but of power, and of love, and of a sound mind.

2 Chronicles 7:14 


If my people, which are called by my name, shall humble themselves, and pray, and seek my face, and turn from their wicked ways; then will I hear from heaven, and will forgive their sin, and will heal their land.

Psalm 41:3 


The Lord will strengthen him upon the bed of languishing: thou wilt make all his bed in his sickness.

Luke 14:4 


And they held their peace. And he took him, and healed him, and let him go;

James 5:13-15


Is anyone among you suffering? Let him pray. Is anyone cheerful? Let him sing psalms. 14 Is anyone among you sick? Let him call for the elders of the church, and let them pray over him, anointing him with oil in the name of the Lord. 15 And the prayer of faith will save the sick, and the Lord will raise him up. And if he has committed sins, he will be forgiven.

Mark 16:17-18


And these signs will follow those who believe: In My name they will cast out demons; they will speak with new tongues; they will take up serpents; and if they drink anything deadly, it will by no means hurt them; they will lay hands on the sick, and they will recover."

Matthew 8:7


And Jesus said to him, "I will come and heal him."

Psalm 55:22


Cast thy burden upon the Lord, and he shall sustain thee: he shall never suffer the righteous to be moved.

Psalm 6:2


Have mercy upon me, O Lord; for I am weak: O Lord, heal me; for my bones are vexed.

Psalm 91:15-16


He shall call upon Me, and I will answer him; I will be with him in trouble; I will deliver him and honor him. With long life I will satisfy him, And show him My salvation.
HEALING PRAYERS AGAINST THE OUTBREAK OF CORONAVIRUS (COVID-19)
Confession: Deuteronomy 28:60-61 
Moreover he will bring upon thee all the diseases of Egypt, which thou wast afraid of; and they shall cleave unto thee. Also every sickness, and every plague, which is not written in the book of this law, them will the Lord bring upon thee, until thou be destroyed.
Praise and worship.
Take a bottle of water and read Ex 23:25 into it and then drink it to serve as divine immunity.
Thank you Lord for the great opportunity to pray, bind and cast out the spread of Coronavirus in my life, and family members, in Jesus name.
Thank You Lord for the mighty power that is able to heal all diseases and infirmity, In the name of Jesus.
Thank you Jesus for sending your Holy Spirit to chase out the case of Coronavirus from our dwellings, in the name of Jesus.
Mercy of God, power of the Most High, arise and have mercy upon us and heal our land, in the name of Jesus.
Every unhygienic spirit spreading this deadly disease from one nation to the another, your time is up, be destroyed, in the name of Jesus.
Every idolatry power, spreading the corona-virus, be set ablaze and die by fire, in the name of Jesus.
Let there be divine healing and divine health upon every nation plagued with the attack of the virus, in the name of Jesus.
Every satanic scientific laboratory inventing and projecting the virus into air for destruction, O God arise, set it on fire, in the name of Jesus.
In the name of Jesus, I cancel all the symptoms of corona virus in my life and that of my family members.
The corona virus that has succeeded in destroying lives will never come in contact with my blood, in the name of Jesus.
As I drink this water now, O Lord, breathe upon it and stir it up for your divine immunity against foreign infirmities, in the name of Jesus.
Any carrier of corona virus in my environment or elsewhere will not see me and my family members, in the name of Jesus.
I challenge and take authority over the demons of persistent cough, difficult breathing, high blood pressure, in the name of Jesus.
Every agenda of darkness assigned to infect nations – people with corona virus, be wasted and die forever and rise no more, in Jesus name.
I stand upon the word of God in Psalm 91:3 that says, He shall deliver me from the snare of the fowler and from noisome pestilence, in Jesus name.
PRAYERS TO REMOVE THE ROOT OF CORONAVIRUS (COVID-19) AND ITS HOST FROM AFFECTED NATIONS
Confession: 3 John 2 
Beloved, I wish above all things that thou mayest prosper and be in health, even as thy soul prospereth.
Praise and worship.
Read Psalm 91 into your bathing water and use it to bath before you sleep. It will protect you from deadly pestilence spreading in the airborne.
Any laboratory agents of witchcraft using my country as experiments for corona virus, die a natural death, in the name of Jesus.
Every witchcraft seed of corona virus planted in my country or my body, I command you to run out and die, in the name of Jesus.
Any demon of corona virus planted or hiding in our airports and airplanes, today is your end, be terminated together with your germs, in Jesus name.
Territorial arrows, ravaging the world with coronavirus infection, my country is not your candidate, we chase you out of our territory and die, in Jesus name.
Blood of Jesus defend my country against the deadly virus and release your healing upon our land, in the name of Jesus.
As from today, by the authority in the blood of Jesus, I kill the deadly virus currently drawing people to the grave, in Jesus name.
I stand on the ground of the blood of Jesus to proclaim victory over corona virus disease, and his agents, in the name of Jesus.
Any contagious virus spreading its operation in my country, receive the water of death and be wasted by fire, in the name of Jesus.
All organs of my body, I charge you today, don't be used by corona disease to destroy me, in the name of Jesus.
By the power of God in the book of Psalms, I declare my country free from any agents of corona diseases, in Jesus name.
I command the power of God to dry up and silence the disease in the body of any infected animals, in the name of Jesus.
I declare anyone at the point of death shall receive divine supply of healing and immunity, in the name of Jesus.
O God arise in your love and mercy, and terminate the widespread of corona virus from country to country, in the name of Jesus.
I command red hot irons to fall upon all witches that are introducing fear, anxiety, sorrow and weeping globally, in the name of Jesus.
Holy Ghost fire make my country unconducive for corona virus to thrive upon; be flushed out by the blood of the Lamb.
PSALM 91 HEALING PRAYERS AGAINST CORONA VIRUS INFECTION
Psalm 91 
He that dwelleth in the secret place of the most High shall abide under the shadow of the Almighty.
I will say of the Lord, He is my refuge and my fortress: my God; in him will I trust.
Surely he shall deliver thee from the snare of the fowler, and from the noisome pestilence.
He shall cover thee with his feathers, and under his wings shalt thou trust: his truth shall be thy shield and buckler.
Thou shalt not be afraid for the terror by night; nor for the arrow that flieth by day;
Nor for the pestilence that walketh in darkness; nor for the destruction that wasteth at noonday.
A thousand shall fall at thy side, and ten thousand at thy right hand; but it shall not come nigh thee.
Only with thine eyes shalt thou behold and see the reward of the wicked.
Because thou hast made the Lord, which is my refuge, even the most High, thy habitation;
There shall no evil befall thee, neither shall any plague come nigh thy dwelling.
For he shall give his angels charge over thee, to keep thee in all thy ways.
They shall bear thee up in their hands, lest thou dash thy foot against a stone.
Thou shalt tread upon the lion and adder: the young lion and the dragon shalt thou trample under feet.
Because he hath set his love upon me, therefore will I deliver him: I will set him on high, because he hath known my name.
He shall call upon me, and I will answer him: I will be with him in trouble; I will deliver him, and honour him.
With long life will I satisfy him, and shew him my salvation.
PROPHETIC PRAYERS AGAINST INFIRMITIES AND INCURABLE DISEASES
Confession: Isaiah 43:2 
When thou passest through the waters, I will be with thee; and through the rivers, they shall not overflow thee: when thou walkest through the fire, thou shalt not be burned; neither shall the flame kindle upon thee.
Praise and worship.
Declare this as oftentimes as possible: Coronavirus, pass over me and my family.
My body is the temple of the Holy Spirit therefore I walk in wholeness and divine health in every area of my life, in Jesus name.
I break, cancel, and neutralize every assignment of infirmity, incurable diseases and untimely death assigned against me, in the name of Jesus.
O Lord my God, let my tears of pain trigger your vengeance against every infirmity and their sponsors, in the name of Jesus.
Let the Voice of Resurrection arise and speak to every cell in my body for divine immunity, in the name of Jesus.
Every siege and invasion of diseases and infirmity on my life and family; I cry against you, be destroyed, in the name of Jesus.
Every infirmity and incurable diseases of the bones and marrow, vanish by fire, in the name of Jesus.
Any evil hand that wants to put sickness in my body, dry up and wither, in the name of Jesus.
By fire by force, I shall not be a carrier of corona virus disease, in the name of Jesus.
Every sickness and disease planted in my body through airborne disease, be uprooted and be flushed out by the blood of Jesus.
Oh Lord, wash my system thoroughly with the blood of Jesus from internal pollution, in Jesus name.
O God my Father, appear and scatter any incurable disease assigned to swallow me, in the name of Jesus.
Any sickness in my body programmed to send me to grave, I command you to expire now, in Jesus name.
Corona virus, hear the word of the Lord, I am not your candidate, in the name of Jesus.
I sprinkle the blood of Jesus upon my body – from the top of my head to the soles of my feet, in the name of Jesus.
I speak to infections, fever, cough, HIV, cancer,  to come out of my body in the name of Jesus.
PRAYER POINTS FOR DIVINE IMMUNITY AGAINST CORONA VIRUS DISEASE
Confession: Psalm 30:2-3 
O Lord my God, I cried unto thee, and thou hast healed me. O Lord, thou hast brought up my soul from the grave: thou hast kept me alive, that I should not go down to the pit.
Praise and worship.
Declare that I and my family are free from coronavirus.
By your mercy O Lord, deliver my body from deadly sicknesses and diseases, in Jesus name.
Thou healing power of God, flow through my body now and immune me against any form of virus, bacteria and fungi infection, in Jesus name.
Oh power of God, arise and make me a healthy man or woman, in the name of Jesus.
According to Nahum 1 :9, affliction will not rise again the second time, in Jesus name.
I destroy the grip and operation of sickness upon my life, in the name of Jesus.
I speak healing and strength to my bones, muscles, joints, organs, head, lungs, kidney, liver, spleen, spine, pancreas, bladder, in Jesus name.
Every dream of corona virus that wants to manifest at all cost in real life, be cancelled by the blood of Jesus.
Balm of Gilead, flow into my life, in Jesus name.
I soak every organ in my body, in the wonder working power of the Blood of Jesus, in Jesus name.
Divine immunity of God that makes someone not to fall sick easily, arise and locate me and my family, in the name of Jesus.
Let the healing water that flows in River Jordan be saturated in this bottle of water I am holding, in the name of Jesus.
I come against every spirit of infectious disease in my life! I destroy the sickness attack, in the name of Jesus.
O Lord my God, let your power boost my immunity and protect cells in my body, in the name of Jesus.
I cancel the consequences of low immunity system, arise O Lord and protect me from the attack of viral diseases, in Jesus name.
I cast out any spirit of infirmity that came into my life through unhygienic or dirty environment, in the name of Jesus.
PRACTICAL PRAYERS TO CHASE OUT CORONAVIRUS FROM OUR COUNTRY
Confession: Deuteronomy 7:15 
And the Lord will take away from thee all sickness, and will put none of the evil diseases of Egypt, which thou knowest, upon thee; but will lay them upon all them that hate thee.
Praise and worship.
Get a blessed water and sprinkle them around your house – bed, kitchen, dinning room, toilet etc
We use the blood of Jesus to sanitize our land and cleanse it from  every coven-sponsored virus, in Jesus name.
We command the fire of God to purge our land infested with corona virus syndrome, in the name of Jesus.
We command every plague of Egypt afflicting the people of this country to die suddenly, in the name of Jesus.
As doctors are working hard to come out with a cure or vaccine, O Lord, let their efforts yields good results, in Jesus name.
Rain of divine immunity envelope our land for healing and prevention, in the name of Jesus.
Father, those countries presently affected by this deadly virus, we command it to die a natural death and rise no more, in Jesus name.
Thou power of God, arise and give our leaders the wisdom to calm its citizen against the infection ravaging the world, in Jesus name.
My God and My Father, let peace, joy and happiness reign in nations, and let World Health Organisation (WHO) declare the virus dead, in Jesus name.
By the protective vessel of God, I declare that my destiny shall not contract the virus or any form of infirmities, in the name of Jesus.
Jesus Christ, the Great Physician, arise and kill the power behind the coronavirus disease, in the name of Jesus.
By the power in the stripes of Jesus, I challenge every infirmity out of our country, in the name of Jesus.
All arrows of infirmities fired into this country, go back to the senders, in the name of Jesus.
O Lord, make our country too hot for coronavirus to survive upon, in the name of Jesus.
According to Exodus 15:26, says, you promised not to put any form of sickness and disease upon our land; Let your word be fulfilled in our lives.
My blood, be vaccinated by the blood of the Lamb, in the name of Jesus.
SHARE TO FRIENDS!!!
Disclaimer: Please, if you observe that you are presently experiencing some of the above symptoms of Coronavirus especially sudden cough, fever (high temperature) or extreme cases such as shortness of breath etc,  doctor admonishes such people to do a medical checkup or quarantine themselves. Prayer heals, Prayer restores, but go for a test and maintain a good hygiene while these prayers can work it out for you. This site does not take any personal ignorance or damage.